Fantasy Box Featured Author: Leopoldo Gout
Featured Book: Ghost Radio
Ghost Radio is a terrifying novel about a ghost-story call-in radio show that inadvertently opens a doorway into the paranormal, giving voice to the dead and instigating an epic battle for the souls of the living
From the cramped bowels of a dimly lit radio station, Ghost Radio is beamed onto the airwaves. More than a call-in show to tell scary stories about vampires and poltergeists, Ghost Radio is a sanctuary for those sleepless denizens of the night, lost halfway between this world and the next.
Joaquin, the hip, melancholy host, sits deep in a fog of cigarette smoke, fielding calls from believers and detractors alike. He is joined in the booth by his darkly beautiful girlfriend, Alondra, and his engineer, Watts. Soon what began as an underground cult sensation is primed to break out to mainstream audiences. When a huge radio conglomerate offers to syndicate the show and Ghost Radio becomes a national hit with an expanding legion of hardcore fans, neither Joaquin, Alondra, nor Watts is remotely prepared for what is about to happen.
Though a charismatic host, Joaquin remains a skeptic even as he begins to notice a curious and troubling phenomenon—he feels himself drawn further and further into the terrifying stories he solicits on the radio. Slowly he loses control over his reality and finds himself unable to distinguish between the real world and the world populated by the nightmares on Ghost Radio. He is forced to confront his past and his own mortality in order to save that which is most precious to him and repair the crumbling wall between the living and the dead.
Paranormal Romance Box Featured Author: Leanna Renee Hieber
Featured Book: The Strangely Beautiful Tale of Miss Percy Parker (Strangely Beautiful #1)
What fortune awaited sweet, timid Percy Parker at Athens Academy? Hidden in the dark heart of Victorian London, the Romanesque school was dreadfully imposing, a veritable fortress, and little could Percy guess what lay inside. She had never met its powerful and mysterious Professor Alexi Rychman, knew nothing of the growing shadows, of the Ripper and other supernatural terrors against which his coterie stood guard. She saw simply that she was different, haunted, with her snow white hair, pearlescent skin and uncanny gift. This arched stone doorway was a portal to a new life, to an education far from what could be had at a convent — and it was an invitation to an intimate yet dangerous dance at the threshold of life and death…
Romance Box Featured Author: Lucy Foley
Featured Book: The Book of Lost and Found
From London to Corsica to Paris–as a young woman pursues the truth about her late mother, two captivating love stories unfurl.
Kate Darling's enigmatic mother–a once-famous ballerina–has passed away, leaving Kate bereft. When her grandmother falls ill and bequeaths to Kate a small portrait of a woman who bears a striking resemblance to Kate's mother, Kate uncovers a mystery that may upend everything she thought she knew.
Kate's journey to find the true identity of the woman in the portrait takes her to some of the world's most iconic and indulgent locales, revealing a love story that began in the wild 1920s and was disrupted by war and could now spark new love for Kate. Alternating between Kate's present-day hunt and voices from the past, THE BOOK OF LOST AND FOUND casts light on family secrets and love-both lost and found.
Science Fiction Box Featured Author: Cassandra Rose Clarke
Featured Book: Our Lady of the Ice
Hope City, Antarctica. The southernmost city in the world, with only a glass dome and a faltering infrastructure to protect its citizens from the freezing, ceaseless winds of the Antarctic wilderness. Within this bell jar four people–some human, some not–will shape the future of the city forever:
Eliana Gomez, a female PI looking for a way to the mainland.
Diego Amitrano, the right-hand man to the gangster who controls the city's food come winter.
Marianella Luna, an aristocrat with a dangerous secret.
Sofia, an android who has begun to evolve.
But the city is evolving too, and in the heart of the perilous Antarctic winter, factions will clash, dreams will shatter, and that frozen metropolis just might boil over…
Teen Box Featured Author: Jennifer Lynn Barnes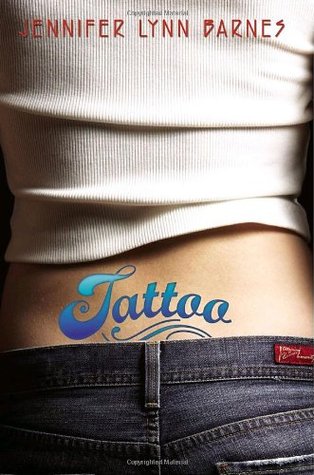 Featured Book: Tattoo (Tattoo #1)
Bailey Morgan isn't the type of girl who shows a lot of skin, but somehow, she ends up in a dressing room at the mall with her friend Delia applying a temporary tattoo to her lower back. Never one to suffer fashion doubt, trendsetter Delia knows exactly where she wants her own tattoo: on her stomach, right where her shirt ends—can you say "midriff"? Annabelle, the quiet one, chooses the back of her neck, and tomboy Zo plasters hers on the top of her foot. The tattoos will last for three days, and Delia's sure that with them, the four friends will absolutely kill at the school dance.
Unfortunately, killing is just what someone has in mind, and Bailey, Delia, Annabelle, and Zo are in for the battle of their lives. Along with her tattoo, each girl receives a gift—a supernatural power to help them in their fight. As Bailey's increasingly frightening dreams reveal the nature of their enemy, it becomes clear to the girls that it's up to them to save the world. And if they can get Delia to stop using her newfound power to turn gum wrappers into Prada pumps, they might actually stand a chance.
Thriller Box Featured Author: David Riley Bertsch
Featured Book: Death Canyon (Jake Trent #1)
Three bodies. Two national parks. One rogue fishing guide.
The first book in a debut thriller series featuring attorney-turned-fishing-guide Jake Trent, whose idyllic life is upended when he finds himself at the center of a series of grisly killings set around picturesque Jackson Hole.
It's early summer in Jackson, Wyoming, and former east coast prosecutor and now fishing guide Jake Trent is wading through a swift current of local politics, introspection, and tragedy. Three seemingly unrelated deaths have occurred in one day—unheard of in the scenic valley of Jackson Hole. A skier perishes in a freak late-season avalanche. A French couple is discovered mutilated on a remote trail in Grand Teton National Park—presumably by a bear. On the Snake River, Jake himself finds the body of an expensively-attired tourist fisherman. Meanwhile, a series of small earthquakes—not to mention a bitter dispute between land developers and a cultish group of environmentalists—has left the townspeople uneasy.
Before long, the plausible explanations for each death dissolve. Could there be a sinister connection among them? When fresh evidence points to him as a suspect, Jake Trent is put on the defensive. Is someone out to frame him? Can Trent keep his past demons at bay while he tries to discover the truth behind the mysterious deaths?
Defying the police, Jake teams up with park ranger NoelleKlimpton, a loner beauty, to get to the bottom of this series of disturbing events. The trail leads right to the region's crown-jewel attraction: Yellowstone. What they discover will put all their lives at risk…
WhoDunIt? Box Featured Author: Ian Tregillis
Featured Book: Something More Than Night 
Something More Than Night is a Dashiell Hammett and Raymond Chandler-inspired murder mystery set in Thomas Aquinas's vision of Heaven. It's a noir detective story starring fallen angels, the heavenly choir, nightclub stigmatics, a priest with a dirty secret, a femme fatale, and the Voice of God.
Somebody has murdered the angel Gabriel. Worse, the Jericho Trumpet has gone missing, putting Heaven on the brink of a truly cosmic crisis. But the twisty plot that unfolds from the murder investigation leads to something much bigger: a con job one billion years in the making.
Because this is no mere murder. A small band of angels has decided to break out of heaven, but they need a human patsy to make their plan work.
Much of the story is told from the point of view of Bayliss, a cynical fallen angel who has modeled himself on Philip Marlowe. The yarn he spins follows the progression of a Marlowe novel — the mysterious dame who needs his help, getting grilled by the bulls, finding a stiff, getting slipped a mickey
Angels and gunsels, dames with eyes like fire, and a grand maguffin, Something More Than Night is a murder mystery for the cosmos.