Fantasy Box Featured Author: Kate Griffin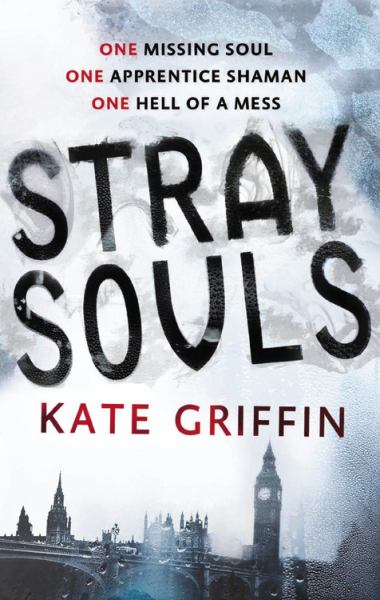 Featured Book: Stray Souls (Magicals Anonymous #1)
'Don't look back. It wants you to look back.'
London's soul has gone missing. Lost? Kidnapped? Murdered? Nobody knows – but when Sharon Li unexpectedly discovers she's a shaman, she is immediately called upon to use her newfound powers of oneness with the City to rescue it from a slow but inevitable demise.
The problem is, while everyone expects Sharon to have all the answers – from the Midnight Mayor to Sharon's magically-challenged self-help group – she doesn't have a clue where to start.
But with London's soul missing and the Gate open, there are creatures loose that won't wait for her to catch up before they go hunting.
Stray Souls is the first novel in the Magicals Anonymous series, set in the same fantastical London as the Matthew Swift novels.
Paranormal Romance Box Featured Author: Alex Bledsoe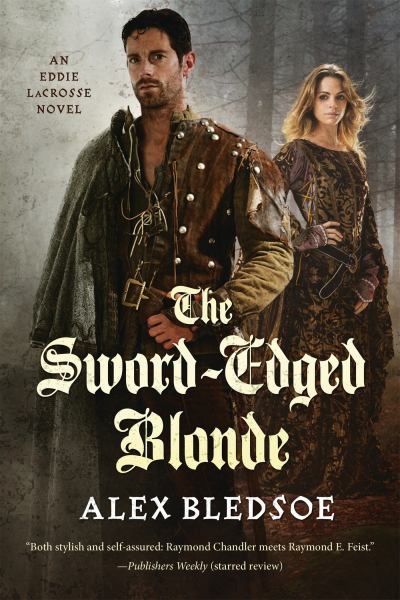 Featured Book: The Sword-Edged Blonde (Alex Bledsoe #1)
It should have been a case like any other: a missing princess, a king willing to pay gold for her return. But before he realizes it, sword jockey Eddie LaCrosse is swept up in a web of mystery and deceit involving a brutally murdered royal heir, a queen accused of an unspeakable crime, and the tragic past Eddie thought he'd left behind.
To uncover the answers he seeks, Eddie must delve into the dark underbelly of society while digging deep into his own private history, drawing past and present together. Vast conspiracies, women both beautiful and deadly, and a centuries-old revenge scheme are only a few of the pieces in a lethal puzzle.
The Sword-Edged Blonde is a tour-de-force foray into a realm of action, intrigue, and murder.
Romance Box Featured Author: Betsy St Amant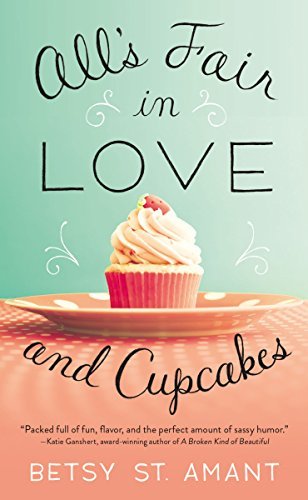 Featured Book: All's Fair in Love and Cupcakes
Kat Varland has had enough of chocolate, vanilla, and strawberry. At twenty-six, Kat is still living in the shadows of her family in Bayou Bend, Louisiana. Still working shifts at her Aunt Maggie's bakery. Still wondering what to do with her passion for baking and her business degree. And still single.
But when Lucas Brannen, Kat's best friend, signs her up for a reality TV bake-off on Cupcake Combat, everything Kat ever wanted is suddenly dangled in front of her: creative license as a baker, recognition as a visionary . . . and a job at a famous bakery in New York.
As the competition heats up, Lucas realizes he might have made a huge mistake. He wants the best for Kat, but the only thing he wants for himself – her – is suddenly in danger of slipping away.
The bright lights of reality cooking wars and the chance at a successful career dazzle Kat's senses, and Lucas is faced with a difficult choice: help his friend achieve her dreams . . . or sabotage her chances to keep her in Louisiana.
Science Fiction Box Featured Author: TBA
Featured Book: TBA
Teen Box Featured Author: Caroline B Cooney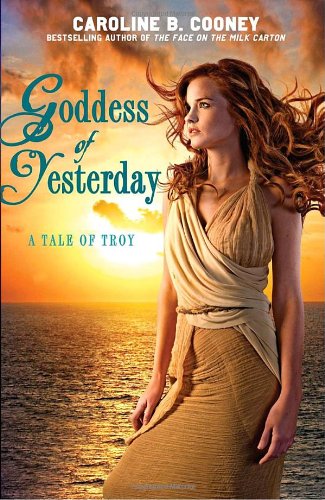 Featured Book: Goddesss of Yesterday 
Anaxandra is taken from her birth island at age 6 by King Nicander to be a companion to his crippled daughter, Princess Callisto. Six years later, her new island is sacked by pirates and she is the sole survivor. Alone with only her Medusa figurine, she reinvents herself as Princess Callisto when Menelaus, great king of Sparta, lands with his men. He takes her back to Sparta with him where Helen, his beautiful wife, does not believe that the red-headed child is Princess Callisto. Although fearful of the half-mortal, half-goddess Helen, Anaxandra is able to stay out of harm's way – until the Trojan princes Paris and Aeneas arrive. Paris and Helen's fascination with each other soon turns to passion and plunges Sparta and Troy into war. Can Anaxandra find the courage to reinvent herself once again, appease the gods, and save herself? In Caroline B. Cooney's epic tale of one girl's courage and will to survive, Anaxandra learns that home is where you make it and identity goes deeper than just your name.
Thriller Box Featured Author: Michael Marshall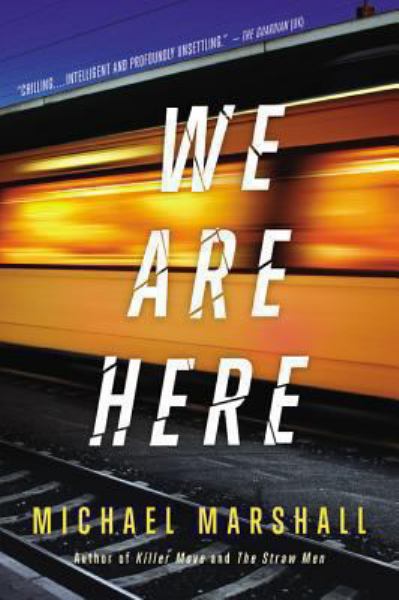 Featured Book: We Are Here
It should have been the greatest day of David's life. A trip to New York, wife by his side, to visit his new publisher. Finally, after years of lonely struggle it looks as though the gods of fate are on his side. But on the way back to Penn station, a chance encounter changes all of that. David bumps into a man who covertly follows him and, just before he boards the train, passes by him close enough to whisper: 'Remember me.'
When the stranger turns up in his home town, David begins to understand that this man wants something from him…something very personal that he may have no choice but to surrender.
Meanwhile, back in New York, ex-lawyer John Henderson does his girlfriend Kristina a favour and agrees to talk to Catherine Warren, an acquaintance of hers who believes she's being stalked by an ex-lover. But soon John realises that Catherine's problem is far more complex and terrifying than he could ever have imagined…
There are people out there in the shadows, watching, waiting. They are the forgotten. And they're about to turn.
WhoDunIt? Box Featured Author: Helen Fitzgerald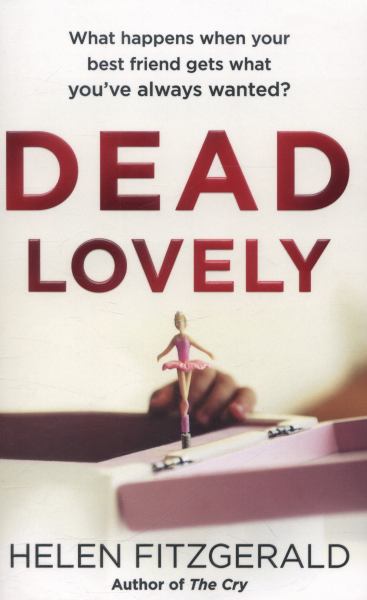 Featured Book: Dead Lovely (Dead Lovely #1)
What happens when your best friend gets what you've always wanted? Krissie and Sarah – best friends for years – have always wanted different things from life. Krissie has no desire to settle down, whereas Sarah married a doctor in her early twenties and is dying to start a family. So when Krissie becomes pregnant after a fling and Sarah can't seem to conceive, things get a little tense. Krissie and Sarah decide to go on holiday along with Sarah's husband in the hope of getting their friendship back on track. But what starts as a much-needed break soon becomes a nightmare of sexual tension, murder and mayhem . . .